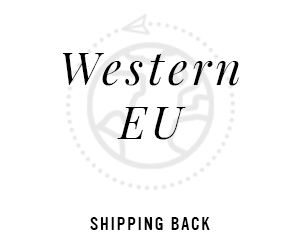 18,15 € (With VAT) 15,00 € (Without VAT)
West EU Countries: Portugal, Italy, France, Germany, Ireland, Netherlands, Belgium, Luxemburg, Denmark, Sweden, Finland, Austria, Greece.
With this product you can expect to recieve your negatives within the next 48h after the following day of purchase.
You negatives will fly save with TNT or FedEx Express right to your door. In case you need the tracking number please let us know at shipping@carmencitafilmlab.com, we will be more than happy to provide it.
REMEMBER! You can add fresh film free from shipping charges using the code DIJOUSPAELLA during the check out process!
If you have any concern please feel free to contact us at any point.
Thank you so much for your trust in us! We are sure your negatives will be glad to finally be back home where they belong =)