IMPORTANT: Due to technical limitations our repair service is currently CLOSED
For specific information, you can contact us at repairs@carmencitafilmlab.com

Welcome to our camera repair service! As film photographers, like it or not we are forced to work with equipment that has several decades on it, and that can lead to some serious inconveniences when dealing with as precise as image taking.
That's why, after many years, we found a team of highly skilled technicians that had been servicing cameras for more than 17 years and that are able to fix pretty much anything mechanical and most of electronic parts (as long as there are replacements available).
Now there is no excuse for having cameras on the shelf sitting on dust, send them to us, get them fixed and give them a second life!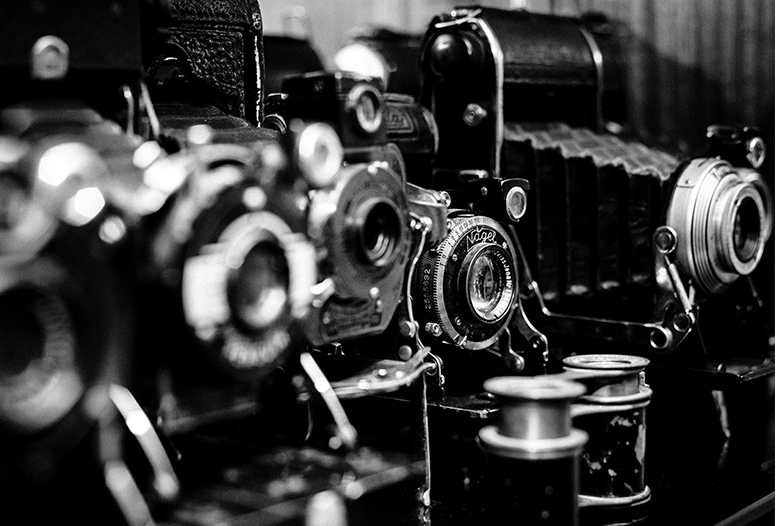 Every camera is a world and there are so many things that can go wrong with such a complicated thing as an analog camera. That's why we mainly work upon estimation costs once the camera has been inspected by our technicians.
The estimation is completely for free & without compromise!
– Fill out the order from for repairs
– Describe the issue as accurately as possible*
– Mention everything you include on the package
– Send it to Carmencita Headquarters
CARMENCITA FILM LAB
C/ Luis Santangel 16
46005 Valencia, SPAIN
– We will confirm you the reception of the package
– In 6 business days we will give you an estimation of the repair cost**
– If you accept the budget we will proceed
– If you don't accept the budget no problemo, we will ship it back to you
– 10 business days for repairs that does not require the replacement of parts
– 22 business days for repairs that require the replacement of parts since it's highly dependent on the availability of the parts itself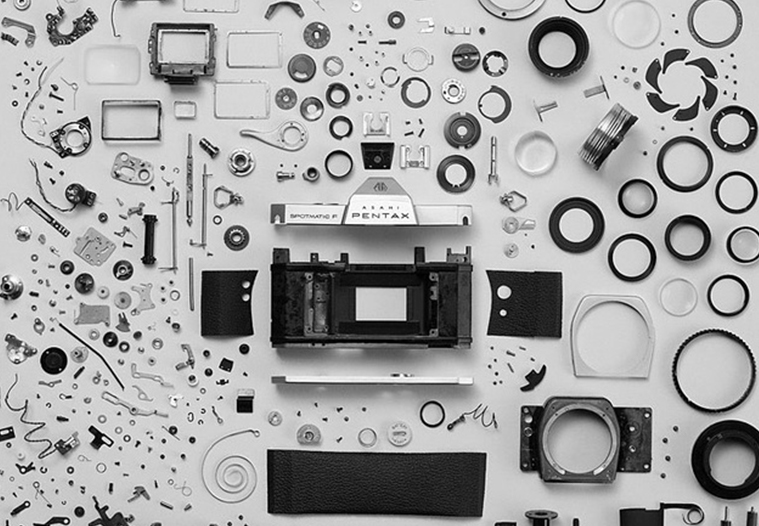 *For known standard issues such as lens cleaning, CLA or sealing light leaks you can ask us for a budget directly by email at repairs@carmencitafilmlab.com
**The cost estimation is completely for free
Every repair that we make has a warranty for 3 months after leaving the lab, and we will fix it without a doubt if the camera is showing the same problems after the repair.
We take pretty much any given analog camera, of course the older it is the more complicated it might be to fix since the parts might be more worn out, or rusted. The good thing is, with old cameras pretty much everything is mechanic so it means that it can be fixed manually!
If you camera is highly popular it's probably gonna be easier to find replacements for it, if you have a very unique model it might be more difficult. But most of common issues they can be fixed with a CLA or replacing worn out parts.
When it comes to lenses they all have a similar way or being stack up together and glass is glass no matter the years that has, there are a serie of common issues such as fungus, humidity, dust, scratches etc… some have a better solution than others but it's usually pretty straight forward.
With electronic cameras (also compact cameras) can be really tricky to fix since they fully depend on electronics and it's often difficult to find replacements for them.
CLA stands for Cleaning – Lubricating – Adjusting, and believe it or not there are many issues that can be fixed with it. We strongly recommend you that if you feel something funny under the hood of your camera while you use it, better get it checked before it gets worse, mainly for those who use the camera as a work horse 🙂
Wondering how much would it be to CLA your camera? Drop us an email at repairs@carmencitafilmlab.com and we can estimate a budget online.
We strongly strongly strongly recommend you to bulletproof your camera before sending it obviously, you can ship it by any means your like but please make sure to add a tracking number to your camera and protect it against any possible damanage.
Once it's repaired we will ship the camera back to you, the shipping price may vary depending on the camera size and weight, and also if you decide to group several items within the shipment.
We sent everything by private courier, with a tracking number. If you wish to make your shipping back insured please let us know and we can give you a quote according to the amount you want to insure it for 🙂
And hey! You can add the shipping of your negatives or some fresh film along your camera too!
Shipping Back inside EU by DHL Express – 16€
(estimation for a standard DSLR)