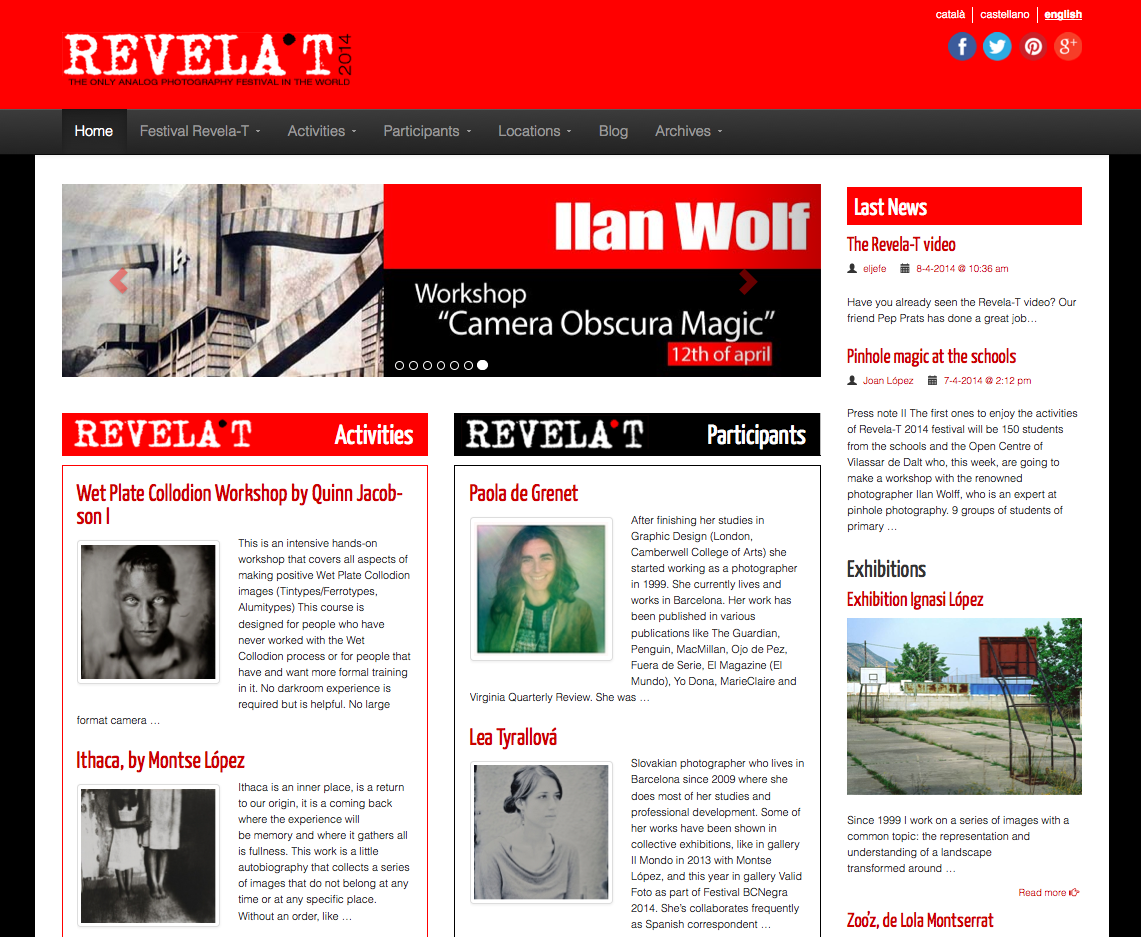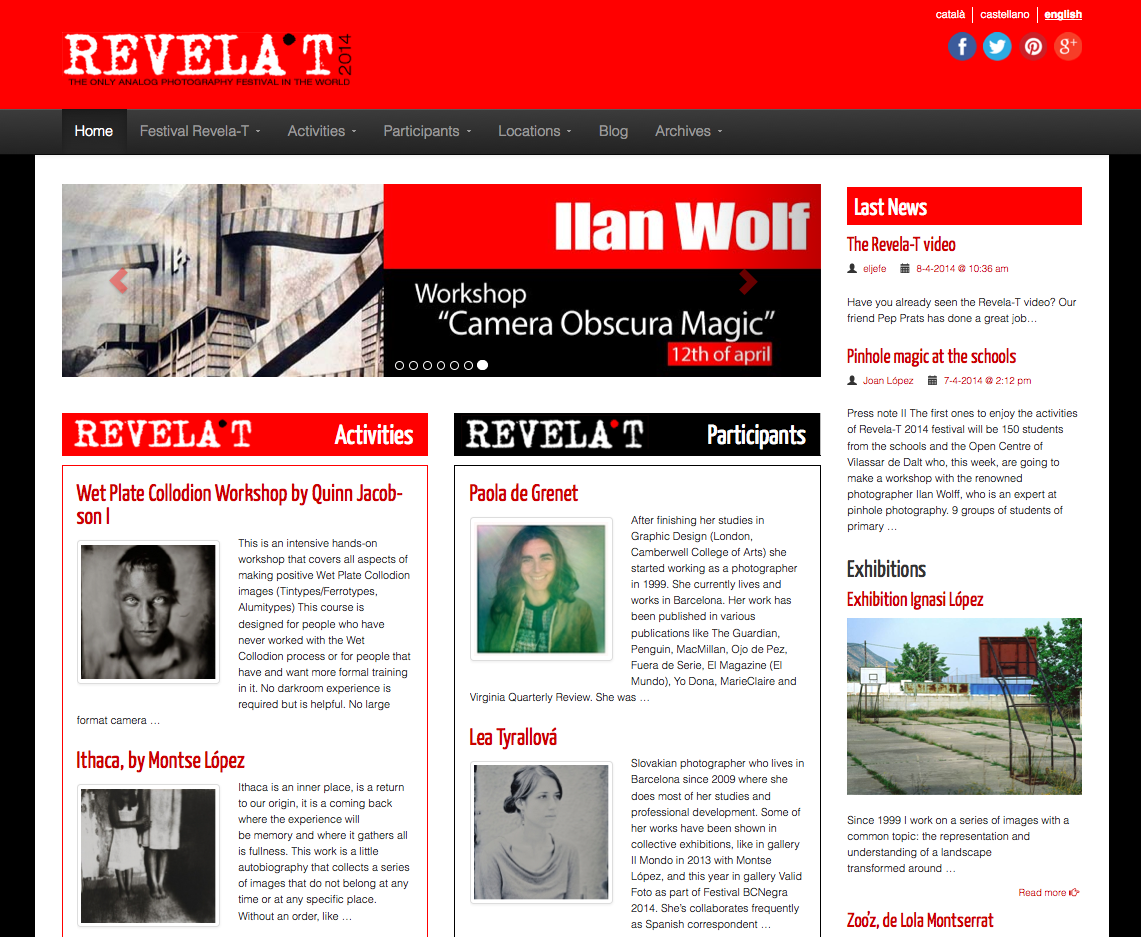 We're super excited to announce that Carmencita Film Lab will be participating in this year's Revela-T Festival! We're sending two of our crew members to Vilassar de Dalt (a little village next to Barcelona) for 3 days to set up a booth along with all the other participants and spread the love for film in this ALL ANALOG FESTIVAL.
So what is Revela-T Festival all about?
Basically it's a celebration of each and every analog technique ever used in photography! Literally everything from our Wet and Dry Plate Collodion, Large Format photography, Pinhole stuff, you name it! During the last week of May Vilassar de Dalt will be invaded by tons of workshops, photography exhibitions, speeches and much more stuff. Carmencita will be there May 30th 'till June 1st and we have some pretty awesome stuff to show you guys. The BIG day is on the 31st but the official opening will be the afternoon of the 30th.
Last year was the festival's first edition and the response was pretty wild. An estimate of 4000 visitors shattered all expectations and this year looks like things are gonna get even wilder. This guys know what they're doing. Their website ( http://revela-t.cat/en/ ) is full of details about the program, the village itself, where to stay during that week, etc. Go check it out!
And needless to say if you're interested in analog photography which you can touch and feel first hand AND wanna meet two of our crew members go ahead and sign up for a couple of workshop and book a flight to come over. It's gonna be fun!!! See you there!!!
PS: how could you not wanna meet these guys? 😉
https://carmencitafilmlab.com/wp-content/uploads/Captura-de-pantalla-2014-04-16-a-las-22.27.09.png
937
1141
carmencita
https://carmencitafilmlab.com/wp-content/uploads/Logo-Carmencita.png
carmencita
2014-04-17 11:33:50
2016-02-18 12:56:37
Revela-T 2014 Festival